OKR Training & Certification – 02 & 09 Sept., 2023
Experience the prestige of OKR Coach Certification led by OKR International, the global leader in OKR Training. Become a Certified OKR Practitioner (C-OKRP™) and gain a credential that's the benchmark in OKR Training. As the solitary OKR accreditation endorsed by ICF & HRCI for continuing education units, the Certified OKR Practitioner stands out.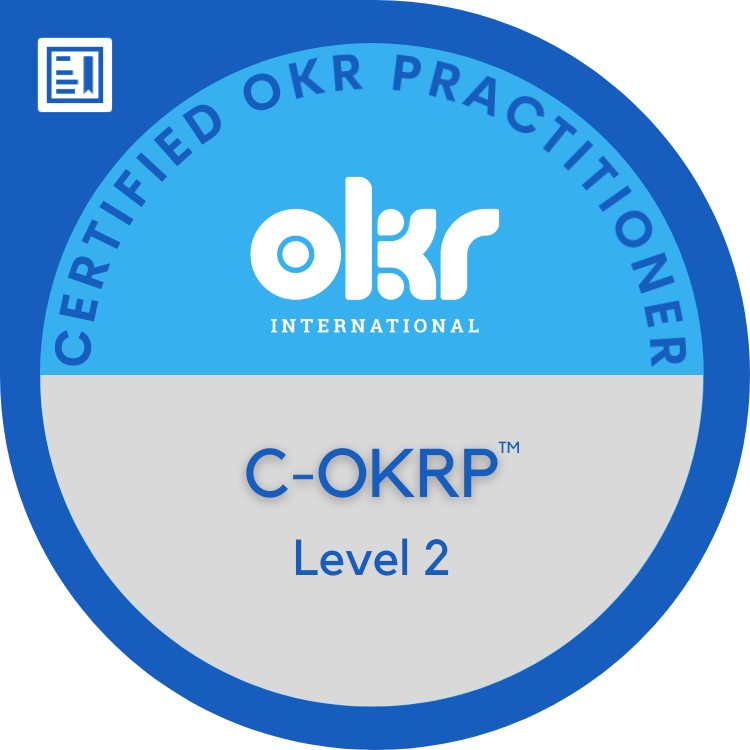 Objectives and Key Results (OKR) present a robust framework for setting goals that empower organizations to establish ambitious objectives and track measurable outcomes. Possessing the Certified OKR Practitioner (C-OKRP™) accreditation symbolizes an individual's expertise in introducing and overseeing OKRs within an organizational context. This prestigious certification is ardently pursued by professionals striving to propel organizational performance and expansion.
Journey through C-OKRP™ – Levels 1 & 2
Embark on the Certified OKR Practitioner journey with Level 1 & Level 2 Credentials. Objectives and Key Results (OKR) is a proven methodology that facilitates organizations in setting ambitious, measurable goals. As a Certified OKR Practitioner (C-OKRP™), you validate your adeptness in the implementation and management of OKRs within an organization. This certification is a coveted credential amongst professionals aiming to boost performance and growth in their organizations.
Rewards of OKR Training Certification
The OKR Training Certification offers an abundance of advantages. On a personal level, it enhances your skillset, enabling you to set, monitor, and reach impactful goals, thereby improving your career trajectory. Additionally, it showcases your commitment to professional growth and your comprehensive understanding of strategic planning and performance management.
From an organizational viewpoint, having OKR certified professionals significantly ameliorates the execution of strategic goals. It facilitates team alignment and forward movement, nurturing a culture of responsibility and transparency. Every team member gains clarity about their duties and their contribution towards the organization's overall objectives.
Perks of the Certification

Internationally Recognized Accreditation
Digital Credential Badge Certification for Life – Zero Renewals
16 Hours of Immersive Learning
Potential Franchise Partnerships
Access to the Exclusive OKR Coach Community
The Certified OKR Practitioner accreditation program is a comprehensive 16-hour OKR Coach Certification, split over two distinct days. Proud to be the first accreditation program endorsed by the International Coaching Federation (ICF) and the Human Resource Certification Institute (HRCI) for continuing education units, it's grounded in the thoroughly researched OKR Body of Knowledge (OKR-BOK™), covering OKR Framework, Principles, Processes, and Skills.
Day 1 centers around the OKR Framework, Principles, and Processes, helping you attain the Certified OKR Practitioner Level-1 Accreditation. Day 2 zeroes in on the OKR Skills, propelling you towards the Certified OKR Practitioner Level-2 Accreditation and establishing you as an OKR Coach or Champion.
Details for the OKR Coach Certification Workshop Event
Date: September 2nd & 9th, 2023
Session Timings: 06:00 – 14:00 UTC
Language: English
ICF & HRCI Credits: 16
Enrollment Fee: USD 999 (Avail Early Bird price of USD 899 by registering before 17 August, 2023)
Who should attend the OKR Coach Certification ?
CEO / CXO level Leaders
Change Leaders
Project Managers
HR & OD Professionals
Technology & Startup Professionals
Chief of Staff Roles
Course Methodology
Expert-led Facilitation
Realistic Case Studies & Scenarios
Practical, Real-world Examples
Cohort Practice Sessions
Real-time Role-plays
Course Materials
Comprehensive Participant Workbook
Ready-to-use OKR Templates
Informative Articles & Whitepapers
Comprehensive OKR Implementation Checklists
Quick Reference Laminates
Explore Our Range of Services
Incorporate OKRs (Objectives and Key Results) into your organization using our tried & tested OKR Framework.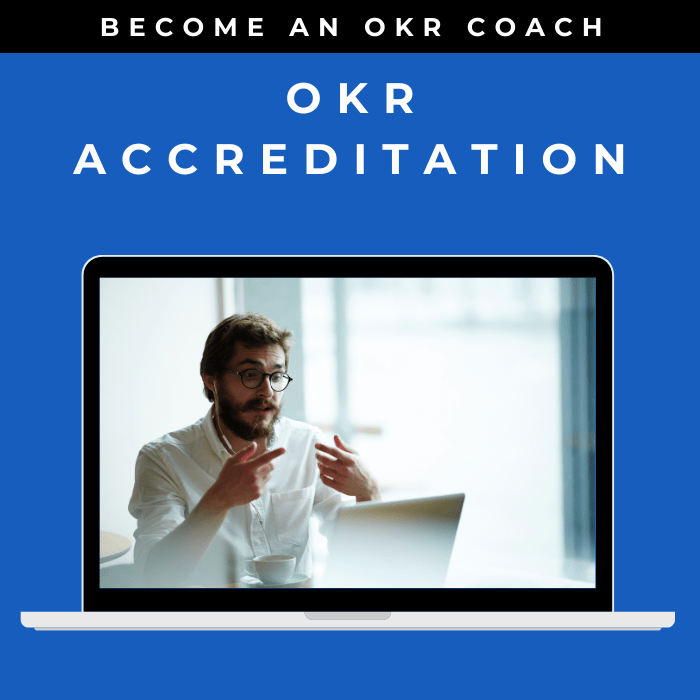 OKR International's highly commended Certified OKR Practitioner Program is the lone OKR accreditation endorsed by ICF & HRCI for continuing education units.
OKR International assists leaders in fostering alignment, engagement, and result orientation necessary for growth through OKR Advisory services.
Latest Posts