India's Leading Business Coach: Nikhil Maini
Ever wondered what it takes to steer a business towards success? Or how some CEOs or entrepreneurs manage to turn their dreams into reality while others struggle? The answer lies in the guidance of a business coach. And when we talk about business coaching in India, one name stands out from the crowd – Nikhil Maini.
The Power of Business Coaching
What is Business Coaching?
Imagine setting off on a road trip. You have your vehicle, your supplies, and a sense of adventure. But there's one thing missing: a map or GPS. You might know your destination, but without a guide, you're likely to get lost, waste time, and face unnecessary challenges. This scenario is much like running a business without a business coach.
Business coaching, in essence, is the GPS for your business journey. It's a professional service that provides leaders with the necessary guidance to navigate the complex world of entrepreneurship. But what does this entail, and why is it so crucial for your business's success?
The Role of a Business Coach
A business coach / CEO coach is a seasoned professional who has a deep understanding of the business landscape. They're like the experienced co-driver on your road trip, equipped with the knowledge and skills to guide you towards your destination.
A business coach helps you clarify your business vision, ensuring that it aligns with your personal goals. They assist in identifying key objectives and formulating strategies to achieve them. They're there to help you make tough decisions, overcome obstacles, and stay focused on your path.
The Benefits of Business Coaching
Just as a GPS provides real-time updates and alternate routes during your trip, a business coach offers valuable insights and feedback that can steer your business in the right direction. They bring a fresh perspective, helping you see opportunities you might have missed and pitfalls you could avoid.
Business coaching can lead to increased productivity, improved decision-making, and enhanced business growth. It can help you develop leadership skills, build strong teams, and create a sustainable business model. In short, a business coach can be the catalyst for your business's success.
Why is Business Coaching Important?
1. Clarity of Vision
Just like solving a Rubik's cube requires a clear understanding of the end goal, running a business requires a clear vision. A business coach helps you define and refine this vision, ensuring it aligns with your personal and professional goals.
2. Strategic Planning
Solving a Rubik's cube involves strategic planning and execution. Similarly, a business coach assists in developing a strategic plan for your business, identifying key objectives, and outlining the steps to achieve them.
3. Objective Feedback
A Rubik's cube expert can provide objective feedback, pointing out where you're going wrong and how to correct it. In the same way, a business coach offers unbiased feedback and insights, helping you identify areas of improvement and suggesting actionable solutions.
4. Accountability
Just as a Rubik's cube solver holds themselves accountable to solve the puzzle, a business coach holds you accountable to your business goals. They ensure you stay committed and focused, driving you towards success.
5. Skill Development
Solving a Rubik's cube requires certain skills. Similarly, running a business requires a wide range of skills, from leadership and communication to decision-making and problem-solving. A business coach helps you develop these essential skills, enhancing your capabilities as a business leader.
6. Increased Productivity and Efficiency
A Rubik's cube expert knows how to solve the puzzle efficiently. Likewise, a business coach can help you streamline your business processes, increase productivity, and improve overall efficiency.
7. Personal Growth
Finally, just as solving a Rubik's cube contributes to personal growth, so does working with a business coach. They not only help you grow your business but also facilitate your personal growth as an entrepreneur.
Nikhil Maini: The Guiding Star of Business Coaching in India
The leading Business / CEO coach in India, the one who has been transforming numerous businesses and lives, is none other than Nikhil Maini. With a wealth of experience and an impressive track record, Nikhil Maini has emerged as a beacon of transformation in the Indian business landscape.
The Journey: From a Business Enthusiast to a Renowned Coach
Nikhil Maini's journey to becoming India's top business / CEO coach is a story of determination, perseverance, and a relentless pursuit of knowledge. His passion for business and entrepreneurship led him to delve deep into the world of business coaching, where he has been instrumental in guiding numerous startups and established businesses towards success over the last 27 years.
Nikhil started in journey in Aviation and then went on to hold important positions in Banking and Telecom. He started is entrepreneurial journey in 2007. Since then, Nikhil has worked with more than 500 companies across 25+ industries coaching thousands of leaders. He is a coach at heart who began his journey as a professional coach way back in year 2001.
The Impact of Nikhil Maini's Coaching: A Catalyst for Business Transformation
Nikhil Maini's coaching has been a game-changer for many businesses. His unique approach to business coaching, which combines strategic planning, leadership development, and performance management, has helped businesses overcome challenges, seize opportunities, and achieve their goals. His coaching has not only transformed businesses but also empowered entrepreneurs to become better leaders and decision-makers.
Nikhil Maini's Legacy: Inspiring the Next Generation of Entrepreneurs
Nikhil Maini's impact goes beyond his coaching. He has inspired a new generation of entrepreneurs to dream big and pursue their business goals with confidence and determination. His success stories serve as a testament to the power of effective business coaching and the transformative impact it can have on businesses and lives.
Nikhil's contribution to the field of business coaching in India is unparalleled. His expertise, passion, and commitment to helping businesses succeed have earned him the title of India's leading business coach. As he continues to inspire and guide entrepreneurs, his legacy in the Indian business landscape continues to grow.
Nikhil Maini's Clientele
Nikhil Maini's clientele is as diverse as it is impressive. It spans across various industries and includes startups, small businesses, and established corporations. These clients have one thing in common: they have all benefited from Maini's expert guidance and transformative coaching. His ability to understand unique business challenges and provide tailored solutions has made him a trusted advisor to a wide range of businesses. From tech startups to retail giants, Maini's impact can be seen in the success stories of his diverse clientele. Here are a few companies that have benefited from Nikhil's coaching:
Unilever
Colgate Palmolive
Tata Sky
Godrej Consumer Products
Gramener
OML
Viacom 18
Future Group
SWIFT
NetScaler
Al Argan
Radix
Fractal Analytics
BrowserStack
InMobi
Triumph
JSW Steel, Paints & Cements
Vodafone
Tata Strategic Management
Novartis
Merck
JP Morgan Chase
Seaspan Shipping
Honeywell
Client Testimonials for Nikhil Maini
"Having worked with many a coach in over two decades of my professional career, I found Nikhil's approach to be more strategic and innovative than many others. Nikhil Maini brings a sense of camaraderie through his story telling, understanding through deep engagement and motivation through visioning. Thanks so much for being a strategic intervention in our growth story!"
Kedar Lele – Executive Director HUL & Chairman Unilever Bangladesh
"Nikhil Maini has proved to be trusted partners for us. He has brought tons of expertise in shaping new, strategically significant processes and capabilities for the business. He is down to earth, forthright, adaptable and authentic – and became 'one of us' at Colgate rather quickly. Apart from all this, what I appreciated the most was the practical understanding and insights he contributed around how organizations and cultures really change. We couldn't have accomplished what we managed to achieve in such a short span of time at Colgate Palmolive without him."
Akay MK – Director – Human Resources, Asia Pacific at Colgate-Palmolive
"Nikhil Maini is one of the best coaches I have seen in a long time. He is a thorough professional and articulates thoughts in his natural style, he is cool and composed which helps in connecting with the leaders quickly. I recommend Nikhil to anyone who is starting their entrepreneurial journey with a set of new team members from diverse backgrounds."
Ram Naresh – MD & CEO, Vridhi Finserv Home Finance Limited
"I met Nikhil Maini around a year ago when I was looking for a coach to help me with my leadership journey. I ended my first meeting with him with the feeling that "he just gets me". Through the last few months he's not only helped me understand my own leadership style but also introspect on facets that help me understand my team (incl peers) at work better & channel my energies on things that matter the most. He's extremely patient, and has this amazing innate ability to go deeper into uncomfortable conversations with ease. Highly recommend him to anyone who is on a leadership journey & is looking to create a high performing team."
Suman Das – Vice President – Marketing and Brand Strategy, Radix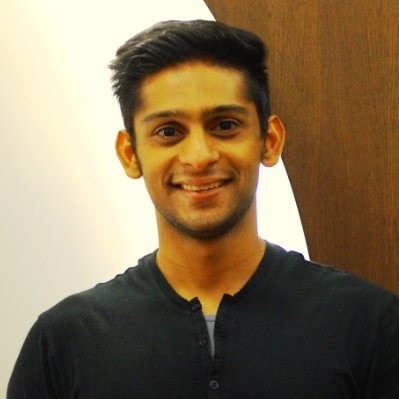 "Nikhil Maini is a thorough professional and fantastic MD to work with. His scientific approach to leadership coaching is very inspiring and effective. His personality and style make his coaching immersive and motivating. I have seen him make a huge impact to our business, he just gets it from the word go. If you are looking for India's Leading Business Coach, Nikhil Maini is your guy."
Suchita Karmokar – Head – Creative ZEE5 India
"Nikhil Maini is an insightful and provocative partner who focuses on creating customized solutions to address your unique needs. His experience, creativity and passion have resulted in meaningful interventions that will help my team be more impactful in the future."
Edna Ambundo – Vice President Research & Innovation at L'Oréal
Nikhil Maini – Media & News
https://www.forbes.com/sites/forbesbusinesscouncil/2023/06/01/11-ways-businesses-can-use-customer-data-the-right-way/?sh=4e7b2501ac78
https://fox4kc.com/business/press-releases/ein-presswire/617970232/agile-performance-management-the-new-revolution/
https://www.tability.io/odt-articles/okrs-scrum-and-evidence-based-management
Contact Nikhil Maini: India's Leading Business Coach