10 Powerful OKR Examples in Government Relations
Government relations play a vital role in advocating for the interests of organizations within the political and regulatory landscape. Objectives and Key Results (OKRs) can be powerful tools for driving performance and success in this field. Here, we present ten powerful OKR examples in government relations, providing valuable insights for organizations aiming to excel in this function and achieve their advocacy goals.
1. Enhancing Regulatory Compliance
Objective: Ensure compliance with existing and emerging regulations.
Key Results:
Conduct regular compliance audits and achieve a 100% compliance rate with applicable laws and regulations.
Implement 3 necessary changes to adapt to new regulatory frameworks within the next six months.
Develop 1 comprehensive compliance training program for all employees to enhance awareness and adherence.
2. Influencing Policy Development
Objective: Shape favorable policies that support organizational goals.
Key Results:
Monitor 3 policy developments and engage in consultations to actively contribute to the policy-making process.
Secure 70% inclusion of organization's priorities in key legislation or regulatory initiatives.
Establish strong relationships with 5 key policymakers and secure their support for the organization's policy positions.
3. Building Strategic Alliances
Objective: Foster partnerships with relevant stakeholders to amplify advocacy efforts.
Key Results:
Identify and engage with 5 strategic partners, such as industry associations or advocacy groups, to collaborate on shared goals.
Develop joint advocacy campaigns or initiatives with 3 partner organizations to amplify the collective voice.
Establish effective communication channels with 5 key stakeholders, including policymakers, industry influencers, and community leaders.
4. Enhancing Public Perception
Objective: Shape positive public perception and build trust.
Key Results:
Develop and implement 1 comprehensive public relations strategy to enhance the organization's reputation.
Increase positive media coverage and achieve a 20% improvement in sentiment analysis metrics.
Conduct 3 public perception surveys to measure and track improvements in public perception over time.
5. Monitoring Legislative and Regulatory Developments
Objective: Stay informed about legislative and regulatory changes that may impact the organization.
Key Results:
Establish 1 robust monitoring system to track legislative and regulatory developments at local, regional, and national levels.
Provide timely analysis and updates on 80% of key developments to internal stakeholders.
Proactively identify 5 potential risks and opportunities arising from legislative or regulatory changes and develop appropriate response strategies.
6. Strengthening Government Engagement
Objective: Establish and maintain strong relationships with government officials and agencies.
Key Results:
Conduct regular meetings with 5 key government officials to foster open lines of communication and build rapport.
Engage in 3 policy discussions and provide expert input to government decision-making processes.
Secure support from 7 government stakeholders for key initiatives or projects through effective advocacy efforts.
7. Enhancing Grassroots Mobilization
Objective: Activate grassroots supporters to advocate for the organization's positions.
Key Results:
Develop and implement a grassroots mobilization strategy to engage and activate supporters by 70%.
Establish a network of 5 advocates who can communicate and amplify the organization's messages to policymakers.
Organize 6 advocacy training sessions to empower grassroots supporters to effectively communicate their views.
8. Influencing Public Policy Debates
Objective: Participate actively in public policy debates to influence outcomes.
Key Results:
Engage in public consultations and submit 10 evidence-based responses to policy proposals.
Secure opportunities for 5 organization representatives to participate in public forums or panel discussions on relevant policy issues.
Develop 6 pieces of thought leadership content to shape public discourse and position the organization as a trusted voice.
9. Enhancing Political Intelligence
Objective: Develop a comprehensive understanding of the political landscape and stakeholders' positions.
Key Results:
Conduct 3 regular political analysis and provide intelligence briefings on political developments and key players.
Monitor political contributions and support 5 candidates who align with the organization's goals and values.
Establish a network of 10 political advisors or consultants to provide strategic guidance on government relations.
10. Driving Advocacy Metrics and Impact
Objective: Measure and evaluate the effectiveness of advocacy efforts.
Key Results:
Define 10 key performance indicators (KPIs) to measure the impact of advocacy initiatives.
Monitor 80% of media mentions, policy outcomes, and legislative wins to assess the organization's advocacy effectiveness.
Conduct 5 periodic evaluations and adjust strategies based on lessons learned to continuously improve advocacy efforts.
By adopting these OKR examples in government relations, organizations can enhance their compliance, shape favorable policies, build strategic alliances, strengthen public perception, and drive impactful advocacy efforts. These strategic objectives and key results serve as guiding principles for organizations seeking to excel in their government relations functions and drive long-term success.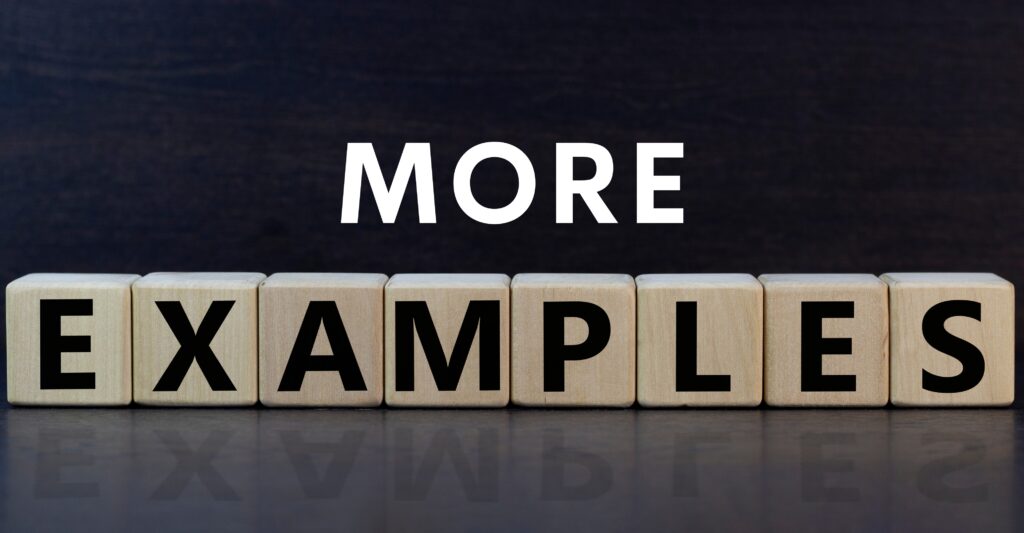 When looking to set OKRs, it's natural to want examples to ignite the thought process or simply compare yours to OKR Examples. Check out our compendium of OKR Examples here.
Explore Our Range of Services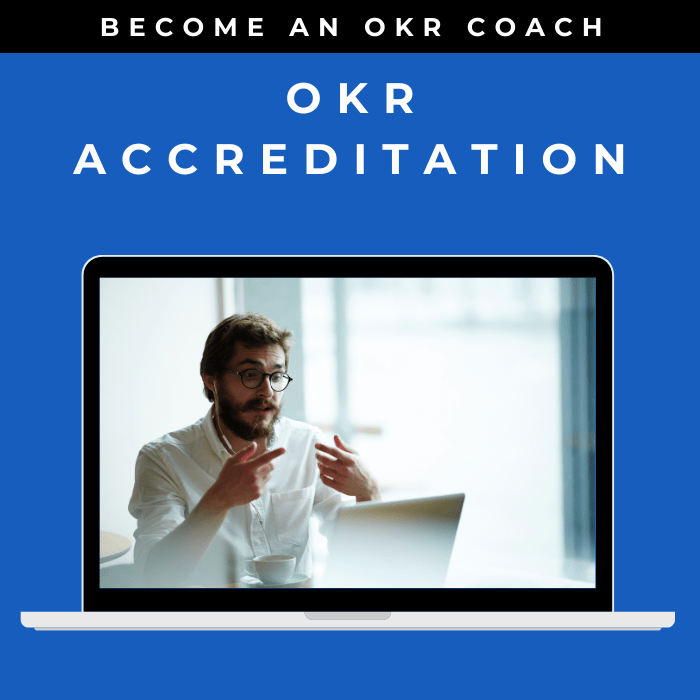 OKR International's highly acclaimed Certified OKR Practitioner Program is the first and only OKR accreditation endorsed by ICF & HRCI for continuing education units.
OKR International helps leaders create the alignment, engagement and result orientation needed for growth by offering OKR Advisory services.
Latest Posts